Automate Your Customers Journey Through Persuasion Marketing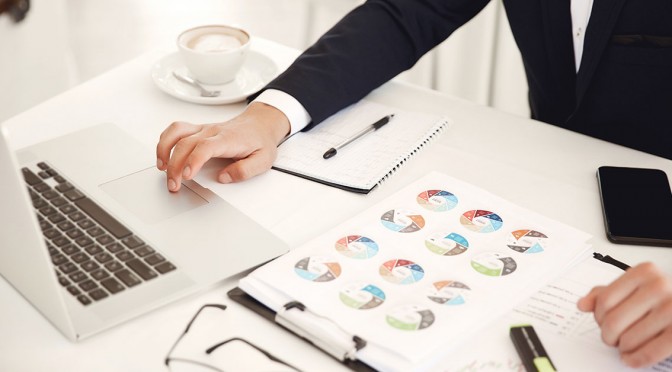 Companies that use marketing automation see more web traffic, more buyers, and spur greater retention and loyalty.
Coupled with personalization engines, marketing automation engages prospects and customers through highly relevant content that, in turn, converts them into loyal customers.
By streamlining this process, you're able to build personalized, one-to-one connections with a seemingly endless number of customers, at scale.
Before we jump into the juicy details, let's first look at some key stats related to marketing automation.
Here are a few statistics from the latest research that can help you think about automation.
91% of marketing automation users say that it's "very important" to their overall online marketing efforts (Demand Gen Report, 2018).
Spending on marketing automation tools is expected to reach $25.1 billion annually by 2023. (Martech Today, 2018)
79% of high-performing companies have been using marketing automation for three or more years. (Venture Harbour, 2017)
Marketing technology spend is now higher than advertising spend for companies. (Gartner, 2016)
74% of marketers say that "saving time" is the biggest benefit they see from automation (Demand Gen Report).
67% of marketing leaders currently use a marketing automation platform. (Salesforce, 2017)
The continued growth and evolution of marketing automation has made it a non- negotiable for e-commerce teams.
However, there are still some businesses that have yet to fully embrace automation due to a few myths surrounding the idea. Let's clear those up.
Myth #1: Marketing automation is only relevant for email
Email marketing is one of the most effective marketing channels as well as one of the easiest operations to automate. However, social media, lead generation, management activities, landing pages, and others can all also be automated to varying degrees.
Automation touches and improves almost every overarching metric of your marketing… not just email.
Once you realize the benefits that automation provides for other channels(such as quicker and simpler processes and conversion optimization), it'll become clear how marketing automation can save your business both time and money across numerous channels.
Myth #2: Marketing automation is just another form of spam
Often times, spam is considered any message that shows up "without warning" in
your inbox. The reality is that spam is really based mostly on irrelevancy. If the content you're sending to your audience doesn't reach them in a personalized way, it most likely isn't worth sending at all.
Marketing automation allows you to send relevant content and information to your audience based on who they are, their interests, and even how they discovered your business. Automation presents an opportunity to engage with potential customers conversationally while guiding them step-by-step through the customer lifecycle.
Related Content: How to Combat 4 Major AI Myths & Misconceptions [Plus Expert Insights]
For retailers, automation means more chances to get in front of the right consumers for higher conversion rates and increased revenue. But how exactly can marketing automation platforms help you do more with less?
Data shows marketers are going to spend more on automation technology that helps them do through-channel work, real-time communications, resource management, pre-purchase nurturing, and more.
Global marketing automation technology forecast 2017 to 2023
From a retail perspective, let's take a look at some tangible benefits.
Reduce cart abandonment rates Abandoned carts continue to haunt us.
The average abandoned cart rate, as of 2017, actually sits around 79%.
By automatically sending triggered emails to those who left unpurchased items in their cart, marketers can help reduce cart abandonment rates. Marketing automation can help determine how long after logout to send reminder emails, and even help generate the most compelling subject lines to ensure the emails are opened.
Increase email open rates
e-Commerce brands can increase overall email open rates by utilizing A/B testing across all email components. Automation tools store historical consumer data, which, in turn, increases the optimization of email open rates. Whether through subject line optimization or ensuring an email is populated with the right content and sent at just the right time, these solutions result in data-driven decisions and results.
Boost revenue through up-sells
Nowadays, it's become almost standard that emails include a section that showcases "others also bought" or "similar customers looked at."
These recommendation emails can be automated and tailored to individual consumer buying preferences or previous browsing history, which is a powerful personalization component.
Gone are the days of manually breaking apart every inch of data. With the right automation in place, you can analyze consumer purchase data while simultaneously sending out up-sell emails that are far more likely to drive conversions.
Automate loyalty programs
Automated solutions can register customer loyalty information and send real- time, customized deals and incentives through multiple channels, regardless of whether a shopper is in a brick-and-mortar store, on a website, or even perusing social media. Loyalty programs can also help reduce customer churn, create advocates, and grow a true culture of retention.
Trigger email offers
At its core, marketing automation is a solution comprised of actions and results.
Consumers' actions trigger these campaigns, which then turn the wheel and create a non-stop circle of engagement between customer and brand. Email marketing has long been the bread and butter of every B2C marketing strategy, but when partnered with the right solution, it becomes easier than ever to reach maximum results and drive greater ROI.
Automation is one part of the journey for customers, the key part is ensuring the marketing message you are delivering is persuasive and moves your prospects through the journey to buy from you